You're
invited
to the
Ho Ho Holiday Show!
November 16, 2023 at 5-7 pm
Porter's Western Saloon, Scottsdale
The Ho Ho Holiday Show is the Scottsdale Unified School District Foundation's Fall Fundraising Event. It is more of a "happy hour" than a "show." Really, it IS a happy hour with a Holiday theme to showcase Scottsdale students and the programs that the SUSD Foundation supports.
SOCIAL & EMOTIONAL HEALTH
Meet Rocket, a furry addition to the SUSD team as part of the School Resource Unit Canine Program.
SUSD Foundation proudly supported the launch of a 5,000 sq. ft. Innovation Center, a collaborative workspace for District students.
Save the Date
for the 2024 Quest for Excellence
Golf Tournament
on April 16th!
Each year golfers from all over Arizona converge to support SUSD Foundation through sponsorship and networking. Mark your calendars for April 16, 2024!
Welcome

Captain,

to the SUSD

Canine Program

!
SUSD welcomes Captain, a new "Crisis K9 Captain", to our growing Canine Program. Captain, a 9-month-old goldendoodle, is specifically trained to assist people experiencing anxiety, depression, or are in a manic state. His duties will include providing comfort to victims, calming high-stress situations, and bridging gaps between students and community members.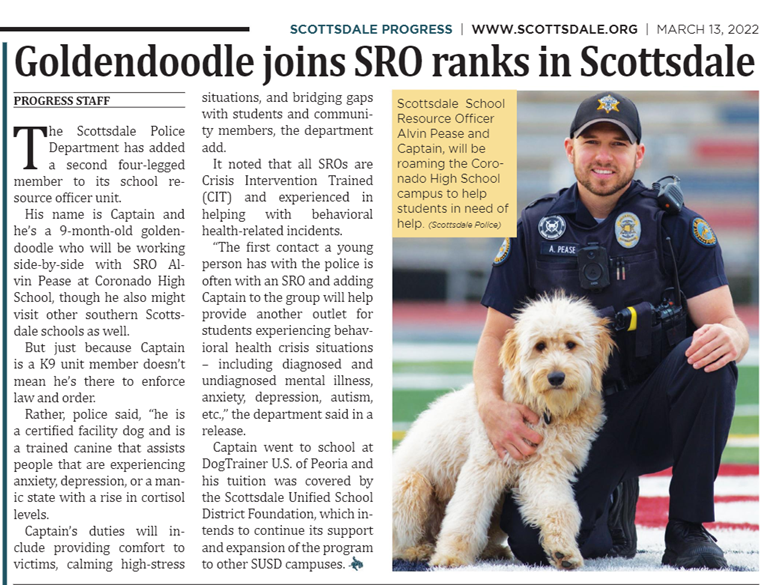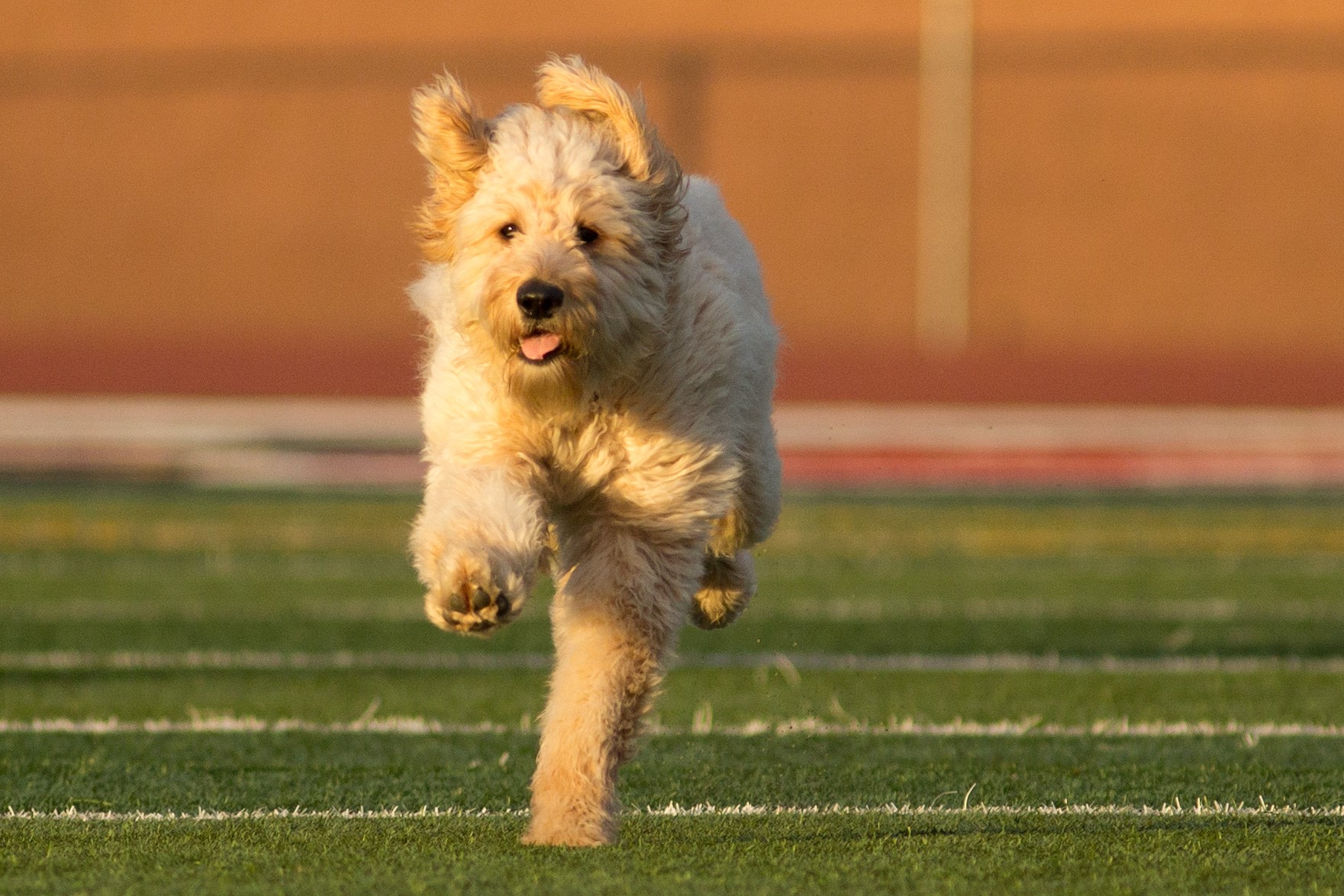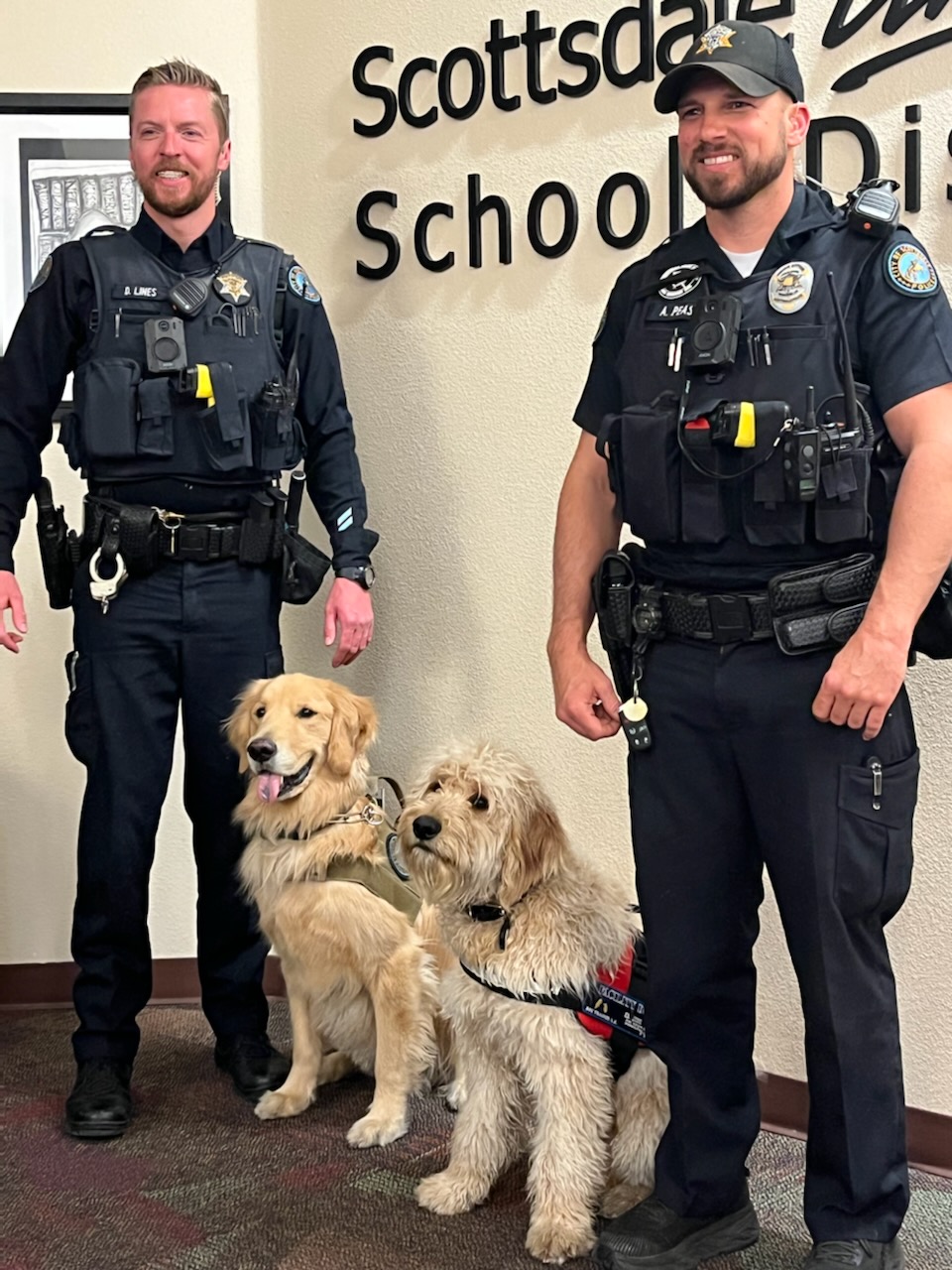 <!—-><!—->
<!—->
<!—->
<!—->
<!—-><!—->
<!—->
<!—->
<!—->
Students from all five of our SUSD high schools […]
<!—-><!—->
<!—->
<!—->
<!—->
<!—-><!—->
<!—->
<!—->
<!—->
The 2021 Back to School Program raised almost $30,000 […]
<!—-><!—->
<!—->
<!—->
<!—->
<!—-><!—->
<!—->
<!—->
<!—->
With generous support from the Farley Family Foundation, SUSD […]
We raise funds that support educational opportunities for SUSD students that would otherwise go unfunded.
From helping students prepare for school, to providing funding for the new Innovation Center, we support a multitude of programs.
SUSD Foundation events are fun and support the educational initiatives we fund.
Your donation to the SUSD Foundation directly impacts the students and teachers in our district.